Hello other GLEEKS!
How are you doing? fine?
Well,today is Monday.
Just now I had finished watching Glee Season 2 :D
WOW, it was AWESOME!
It was more awesome than the first season , but the first season were Superb too ;))
Love those episodes like BornThisWay episode, well gaga always makes people gotta rock through her Gaga world!!
Then I love the last episode NEW YORK!
Aww, it's cool yet fabulous. love it a lot :D
Rachel's voice was awesome! Her duet with Finn was totally SUPERB.
Well, I'm happy at last they are being together :))
Although New Directions didn't win in Nationals competition in NewYork.
Still, it was a great HappyEnding , gleeks!
I'm proud being GLEEKS!
Are there going to have season 3 for Glee?? hm?? Will miss them *scream* aaaa.
Gotta post some of their cast :))
Stay tunes yeah ;)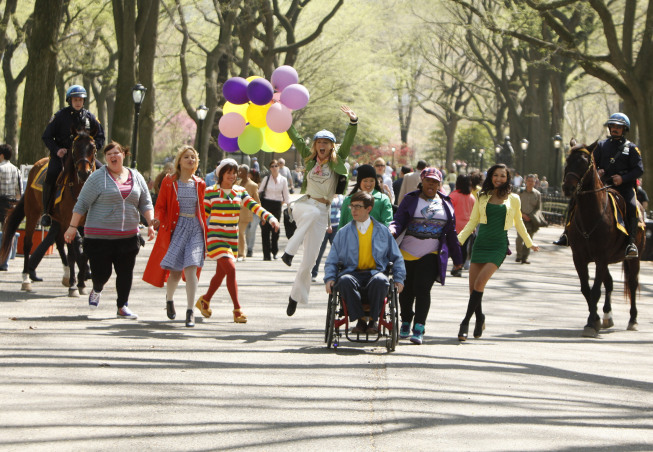 GLEE in New York City ;)
That's all I wanna share ;)
See you GLEEKS! ;)
Santana: Yeah, well, this is a club. This is not a family.
Brittany: Okay, well, family is a place where everyone loves you no matter what, and they accept you for who you are.
FOREVER GLEE! :DD
xoxo,
Jennifer